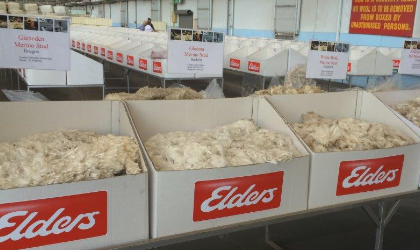 Indent Order Division
More than 90% of the wools in Australia are purchased at wool auctions. We are the only company in Japan that has an office in Sydney to purchase wools,and Japanese staff takes responsibilities for wool purchase. Indent ordering can be said to be a system where purchases are made based on clients' need, the market price limit and other factors.
MOTOHIRO Sydney Office

A communal office with the Schneider group composed of front-line staff to purchase greasy wool.