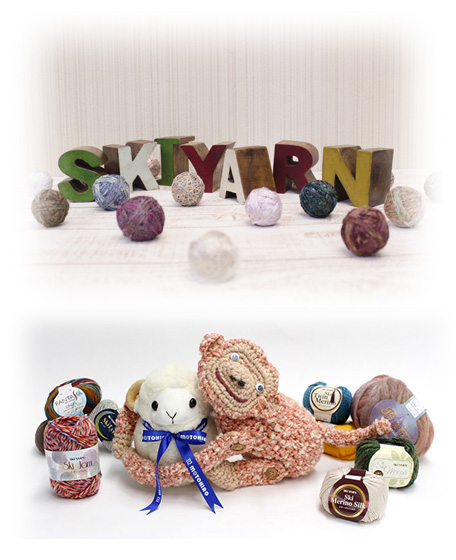 Hobby & Craft Division
SHARING YOUR COMFORTABLE TIME WITH HAND-MADE CRAFTS
Our Hobby Crafts Department has a history of approximately 100 years of our main hand knitting yarn brand "SKI YARN " which deliver handcraft materials to the stores all over the country.
As a raw material trading company, the most attractive aspect of this department is that we go over the raw materials and deliver products that we have planned and produced ourselves to the clients.
In the field of textiles, our company's name and brand are lined up in the most downstream stores, and people can feel healing and joy through our handmade products. As a raw material trading company, this is a very meaningful part of our company, which has both responsibility and pleasure.
In the future, we will plan and produce attractive items
other than hand-knitted yarns, and develop this department
into one that enriches people's life.
Design Department (Tokyo)

Hand-knitting yarns, handicraft kits, and other products are planned and sold via online at D2C.

Operation Department (Tokyo)

We receive and place order for all products of the Lifestyle Division.