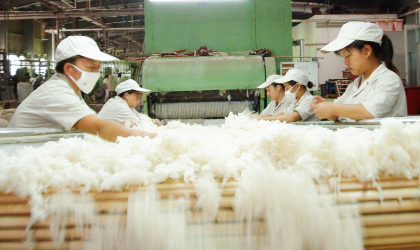 Carbonized Division
At Jiangyin Fengyuan Cabonizing Co.,Ltd which was established as our joint venture factory in Jiangyin China, we manufacture carbonized wool noils and Australian carbonized wools and sell them all over the world. Our sales for domestic market in China is increasing every year by the stable quality of our products.
Jiangyin Fengyuan Carbonizing Co.,Ltd (Jiangyin)

Our own factory which specializes to process carbonizing.

Jiangyin Yuan Da Wool Co.,Ltd (Jiangyin)

MOTOHIRO 100% raw material processing plant sells for domestic woollen fabric market in China.