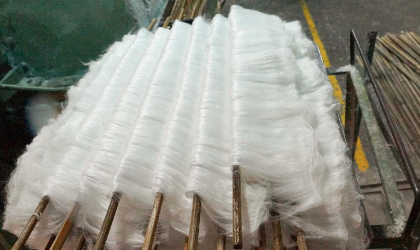 Textile Division
We handle textile materials which are our founding business. As we stock a wide range of materials such as wool, other kind of animal fibers, silk and ramie, we could meet our client s' needs even for a small order. We also could process these materials suitable for the client s' uses at our head office warehouse.
LINES OF BUSINESSES

wool

cashmere

silk

ramie

angora

linen

alpaca

kapok fiber

yak

vicuna

guanaco

camel
Yuan Yuan (Shanghai) trading Co.,Ltd (Shanghai)

MOTOHIRO 100% company composed of front-line staff to trade in China.

Trading Department (Osaka)

We operate all international trading of our group.

Logistics Department (Kyoto)

We store, manage, process, and ship textile raw materials.