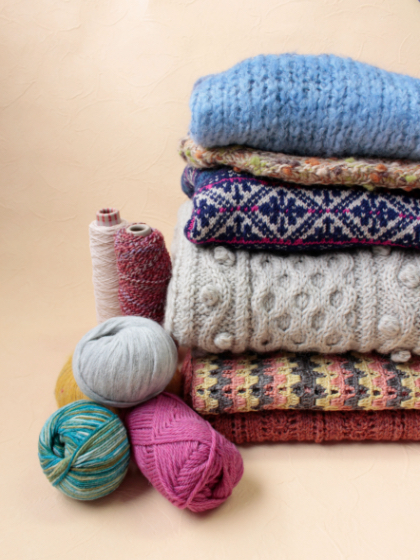 ENRICH YOUR LIFE STYLE WITH OUR ORIGINAL CRAFTS BASED ON OUR ADVANCED KNOWLEDGES WITH ODM PRODUCTS
At the present day, lifestyles and hobbies are more various than ever. The demands of customers are also drastically changed with the flow. To satisfy the demand of people looking for relaxation and self-expression in handcraft, our "Hobby Craft Department" offers hand knitting yarn, handcraft kits and other products.
Our forte is providing a consistent process from raw material to the final project with a strong knowledge about wool, spinning and dyeing.

Our "ODM Product Department" offers new products from development through production combining our knowledge about coherent system with the demands of retailers.

Our goal is to become a professional enterprise capable of enriching lifestyle through ODM products.


Introducing to our Lifestyle Division
Hobby & Craft Department

With SkiYarn as our main brand, we provide craft materials to handicraft general stores across the country.

ODM Product Department

Taking into account the demand of clients, we use our accumulated knowledge to create products, from raw material to completion.